Gestionale
Gestionale is a web application that makes your backoffice activity easy. It helps in the management of orders, quotations, billings, workers timesheets, and much more, offering automatic reports and insights.
Web application
Gestionale is a web application: a single installation on a server is enough. A common web-connected device enables the access to the application. We can host your application in case you just want to use it without other worries.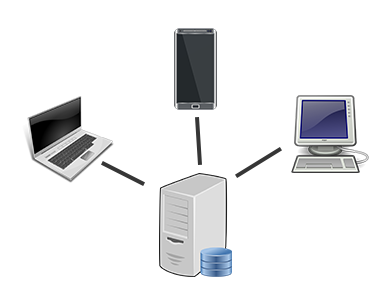 Orders
You have your orders at a glance. Progress status, worked hours, expenses, quotation, billings.. The updated report is always available and payments and deadlines are easily monitored.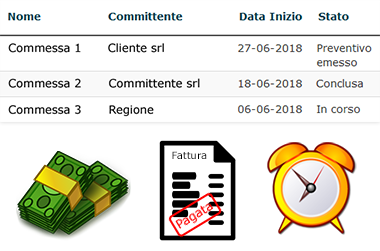 Timesheet
You can store the timesheets of your workers. Or each worker can manage it by himself, tank to the multi-users support. The report of worked hours and relates costs are always available.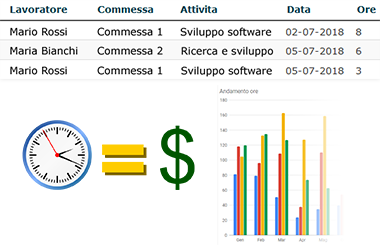 Expenses
You can store the expenses for each order. Thanks to the multi-users support, each worker can keep trace of his expenses, making data entry, analyses and refunds easy.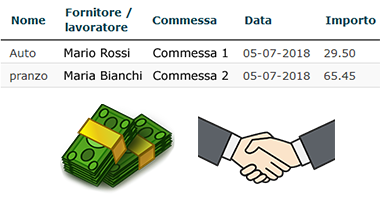 Events
You can store events about your order, such as printings or communications, to have their full traces. You can also add deliveries and get the automatic PDF delivery letter to share your client.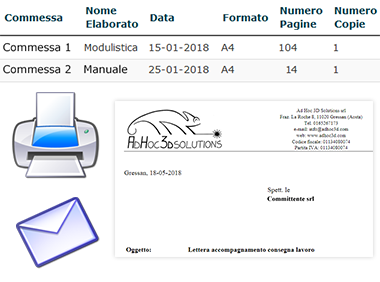 Report
You have access to has powerful reporting tools, to monitor both a specific order or all the orders. Worked hours, internal costs, expenses and billings are always updated and available at a glance.
Instruments
Gestionale has powerful tools to manage instruments. Maintenance can be stored and reporting documents are generated. SAPR management has never been so easy.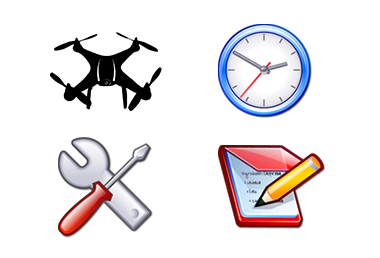 Try it!
You can freely try the demo version . Contact us for access instructions.