AdHoc VR
AdHoc Virtual Reality enables the immersive fruition of 3D models. Users, alone or cooperating with other people, move inside the 3D model, take measures, access reports about the items they meet. Thanks to a modular structure, custom functionalities can be quickly developed. AdHoc VR offers high integration with AdHoc, AdHoc AM and AdHoc MM.
Dive into real 3D models
AdHoc VR enables immersive experiences in AdHoc 3D models, coming from accurate surveys, very realistic, almost "real".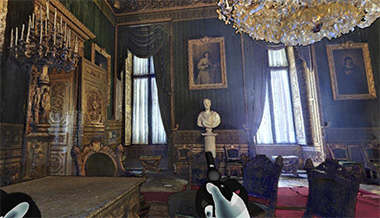 Interact
AdHoc VR users interact with 3D models they are in. Real measures or pre-defined reports are easily extracted.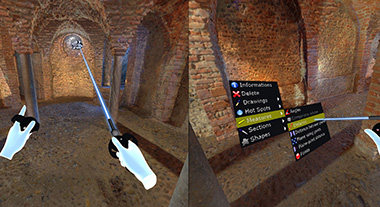 Cohoperate
AdHoc VR has the multi users support. Team of users can together explore the virtual environment to discuss and perform analyses as they were on site, but comfortably in their own office.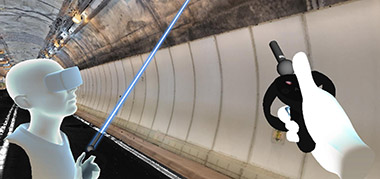 Customize
AdHoc VR is an opportunity for your specific need. Because it is highly customizable about the virtual environment and the available tools, AdHoc VR fits a wide range of possible applications. AdHoc VR expands education and training opportunities, offers new way of visiting sites or evaluating the impact of new buildings and infrastructures.